*watches the dust fly around the room like Osaka*
... um... hi.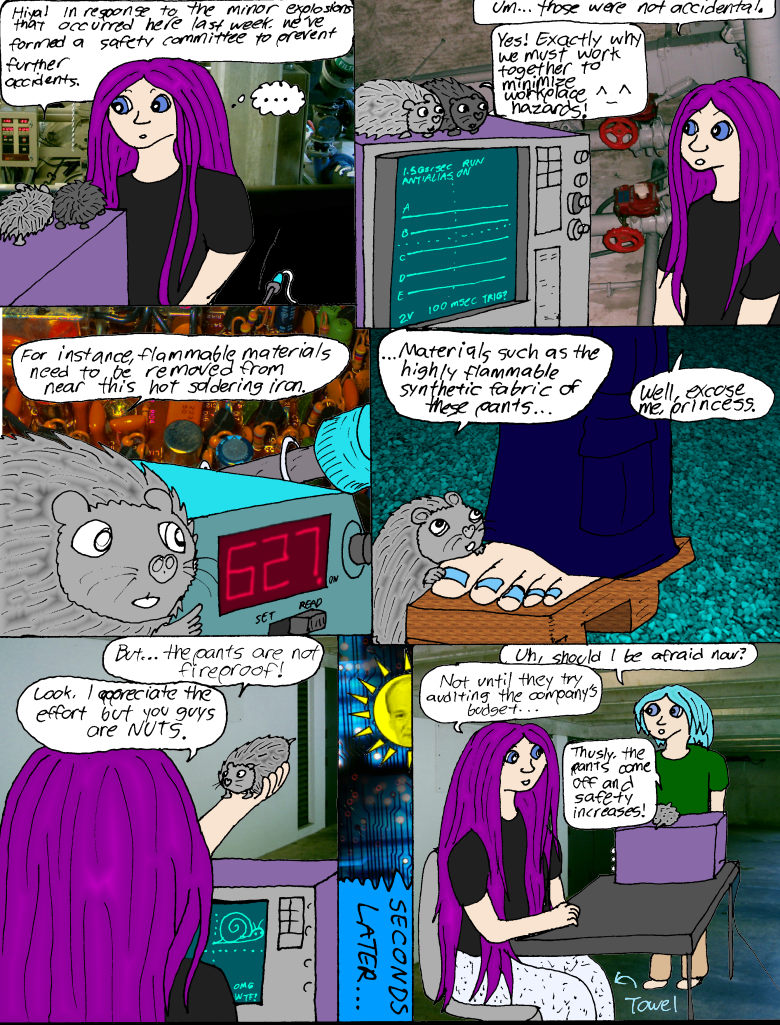 Inspired by object #5007. I have no idea why I created it, but it was undoubtedly a note from my subconcious to later produce this comic.

look turtlegram
TurtleGram To Tom's Braaaaaains(#5007)
"THE PANTS ARE NOT FIREPROOF!"
"THUS, THE PANTS COME OFF AND SAFETY INCREASES"